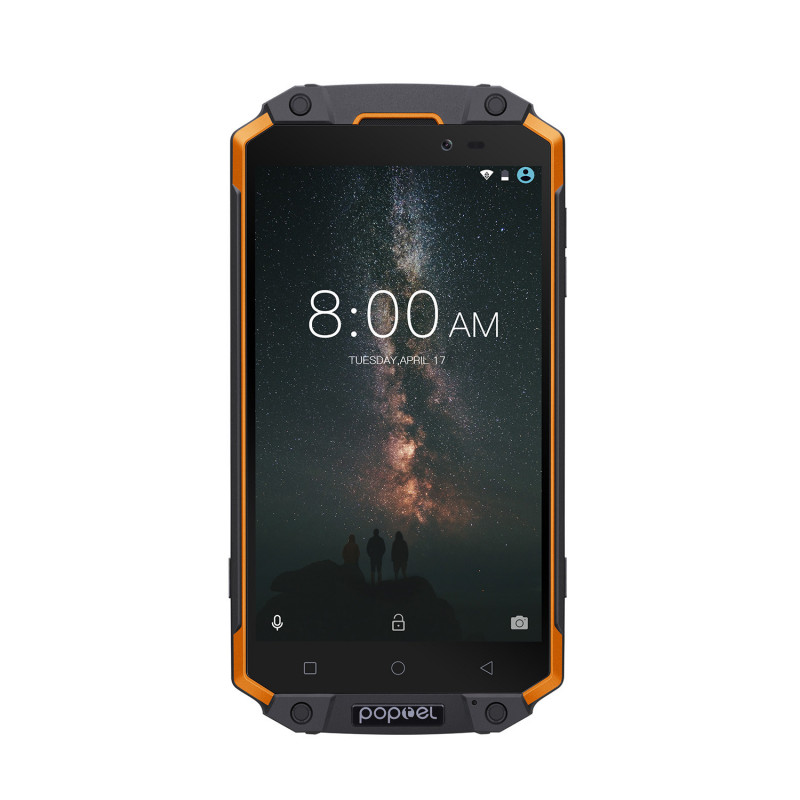  
POPTEL P9000 MAX Android Phone - Android 7.0-4GB RAM, 5.5-Inch FHD, IP68, Dual-IMEI
Politiche per la sicurezza (modificale con il modulo Rassicurazioni cliente)

Politiche per le spedizioni (modificale con il Modulo rassicurazioni cliente)

Politiche per i resi merce (modificale con il Modulo rassicurazioni cliente)
Key Features...
IP68 body protects your Android phone against water, dust, and more
Powerful processor and 6GB RAM deliver a powerful performance
Watch films and play games on the phone's stunning 5.5 Inch Full-HD display
Take advantage of the latest software features through Android 7.0
POPTEL P9000 MAX Android Phone
As the name of this Android phone suggests, the POPTEL P9000 MAX is an extremely tough and powerful smartphone. It features an IP68 waterproof design that makes it fully resistant to water, dust, and drops. Therefore, you won't have to worry about carrying it along into tough environments. Your phone comes packed with a whopping 9000mAh battery. This cell brings along up to 13 hours of usage time. Thanks to this, you'll be able to head out with confidence as you can be guaranteed that this Android phone will get you through the day no matter where you're headed.
On its beautiful 5.5-Inch display, this rugged smartphone treats you to a stunning Full-HD experience. It supports 1080p resolutions thanks to which you'll be able to watch the latest movies and series in their fullest glory. You will be treated to 64GB internal memory that can be extended via its 256GB SD card slot. Therefore, you'll always have enough storage to keep your files and media at hand. Along with its Android 7.0 operating system, this latest smartphone will treat you to a smooth user experience no matter what you throw at it.
Within its rugged body, this Android phone packs 4GB RAM and the MTK6750CD CPU. This powerful processor has been clocked at 1.5GHz and is capable of tackling the latest software features out there. The phone furthermore treats you to Dual-IMEI numbers, 4G, and Dual-Band WiFi. This will provide you with great connectivity no matter where you're at. With the POPTEL P9000 MAX at your side, you'll always stay connected to friends and family back home.
The POPTEL P9000 MAX smartphone comes with a 12 months warranty, brought to you by the leader in electronic devices as well as wholesale Android phones.