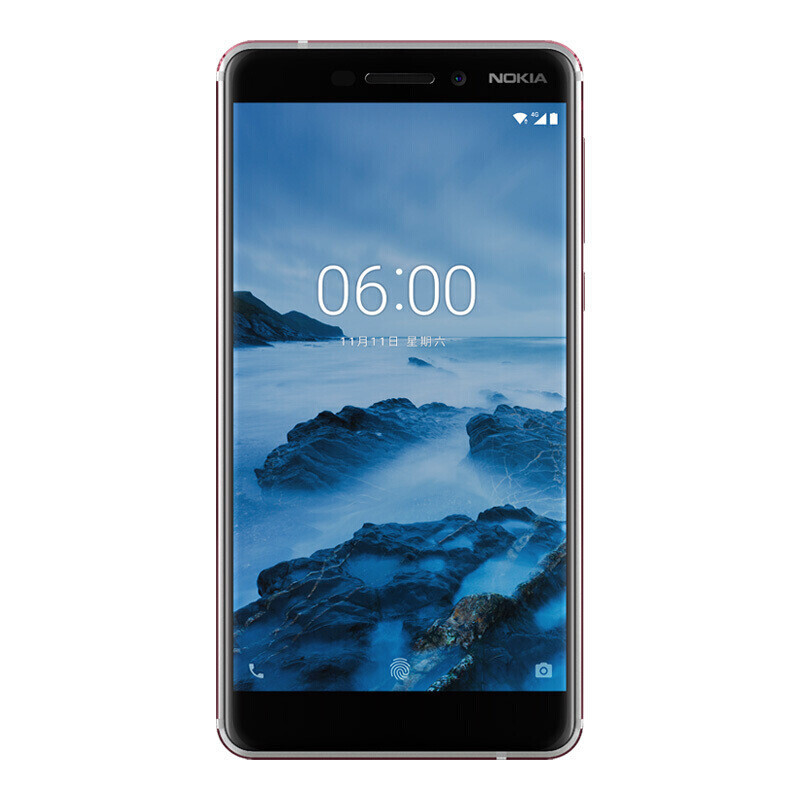  
Nokia 6 Second Generation Smartphone - Android 7.1.1, 5.5 Inch Display, Snapdragon 630, 4GB RAM, 64GB ROM, 3000mAh - White
Politiche per la sicurezza (modificale con il modulo Rassicurazioni cliente)

Politiche per le spedizioni (modificale con il Modulo rassicurazioni cliente)

Politiche per i resi merce (modificale con il Modulo rassicurazioni cliente)
Key Features...
Evolution of Design
Nokia 6 2nd  is as classic as usual. Its one-piece body is made of 6000-series aluminum solid material, has better strength and durability. Two-color anodizing process, bold colors, diamond cutting technology, more fit the users palm.
Excellent Process
Nokia 6 2nd with Corning gorilla 2.5D glass, 5.5-inch full HD display, beautiful shape, smooth lines, lightweight and portable.
Qualcomm Snapdragon 630
4GB High-speed DDR4 memory, fast USB-Type C Charger Up to 50% in 30 Minutes.
Dual View Mode
Share the story with front and rear camera simultaneously. Dual-view mode support 16MP rear camera and 8MP front camera to take photos and videos at the same time.



16.0MP Rear Camera
16.0MP rear camera with phase-detection autofocus, you can easily take sharp images. Dual-tone LED flash-make every photo a worthwhile photo.
Real-time Updates
Nokia 6 equipped with Android 7.1.1 system, bringing a clean and fresh mobile phone desktop. Monthly security updates keep your phone as secure as possible, and software updates will keep you up to date with the latest features.



Nokia 6 Second Generation Android Smartphone...


Secure android nougat system, updated regularly.

Qualcomm Snapdragon 630 processor, high fidelity recording.

4GB LPDDR4 RAM memory. 64GB ROM and Microsd card slot (maximum support 128GB).

16.0MP PDAF focus rear camerae, 8.0MP front camera.

5.5 inches IPS full HD display, Corning gorilla glass screen.